Get 3D CAD downloads of KV Slides
Did you know that 3D CAD drawings are available via download of most KV drawer slides? What a great reference if you're a design engineer, CAD operator, architect, specifier or other professional interested in using our slides in your project.  To see what is available, take a look at this example of KV's 8450FM medium duty soft-close ball-bearing slide:
1.  Image with product description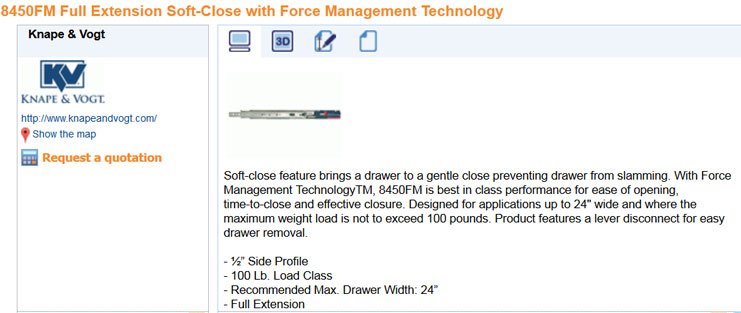 2. 3D preview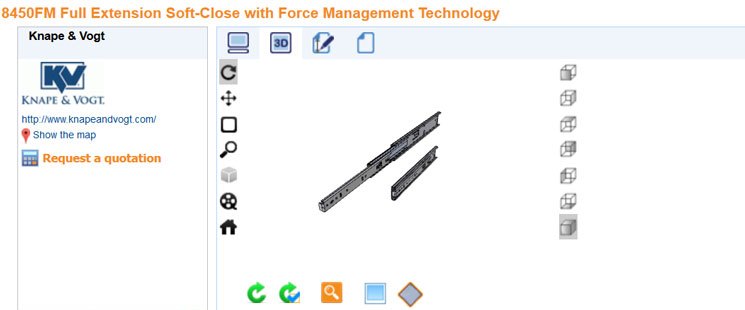 In the 3D preview, you can pan, zoom in, make transparent or rotate any view of the drawing, including front, right, left, top, back, bottom and isometric. You also can download the 3D CAD rendering for the program of your choosing directly into your own project, FREE.

3. Dimensional drawing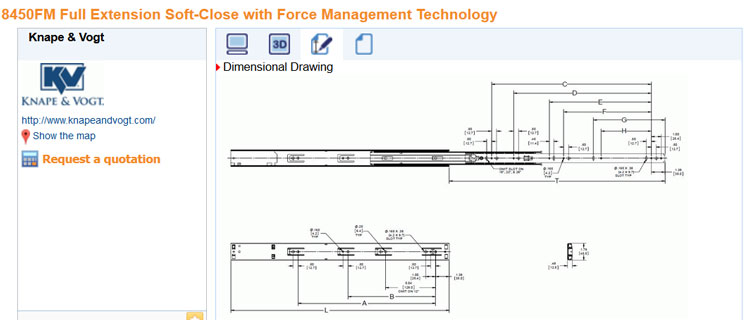 4. SKU dimensional chart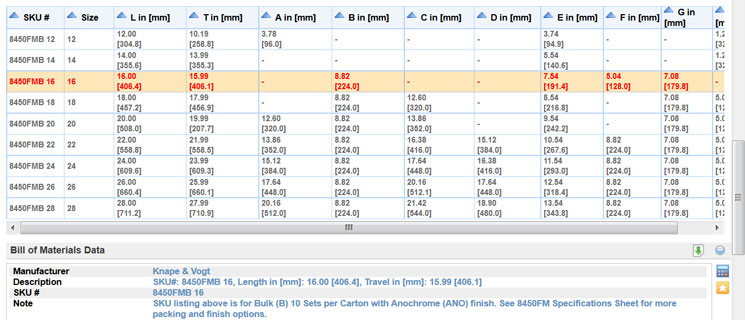 5. Documentation
Support materials are downloadable here as well, like brochures, specification sheets and installation instructions.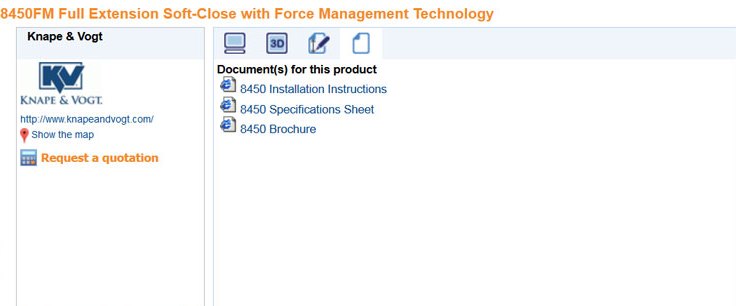 We're glad to help busy professionals with your projects by making 3D CAD and other information available. If you have any questions or want to request a quote, please feel free to contact the KV sliding system experts.