4 BIG reasons your commercial project needs shelving
Whether it's a new build, expansion or renovation, adjustable wall shelving is there, doing the job in applications from business, educational, hospitality and industrial settings to installations in health sciences, laboratories and government buildings. Here are four big reasons why:
1. It's the obvious way to organize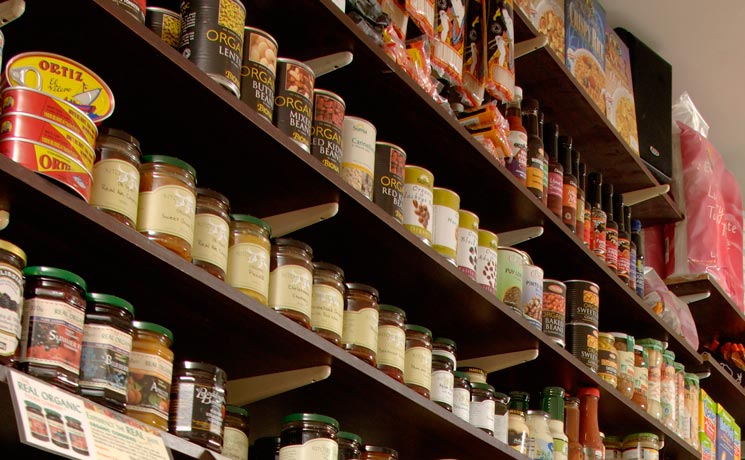 Adjustable shelving systems like KV's 82/182 Series provide organization to retail displays
Why specify or install adjustable, wall-mounted shelving? It's the obvious storage and organizational tool. Retail operations, from convenience stores to pharmacies offer a wide variety of products and need a clearly defined display structure. Without it, employees and customers alike can't find what they're looking for. Wall-mounted shelving provides that organized solution for displaying products to keep inventory organized and customers happy.
2. Alleviates cost and space pressures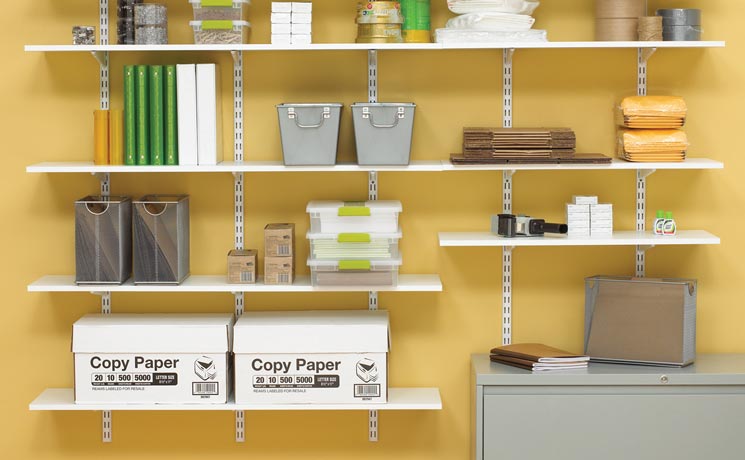 Adjustable shelving makes the most of valuable square footage in the new, smaller office.
Real estate trends have sent square footage costs skyrocketing while commercial occupancy rates are squeezed to their limits. New builds and restoration projects are under pressure to pack more storage, equipment and workers into smaller spaces. Relocation or expansion costs can be prohibitive as well, so the demand is to continually do more with less.
Shelving is the least expensive solution for addressing storage needs.  A vertical installation takes up less usable space, making it a most efficient form of storage. With square footage at a premium, shelving is the solution for turning any usable space, nook, cranny and odd shaped room into storage, increasing the area's usable footprint.
3. It's flexible and functional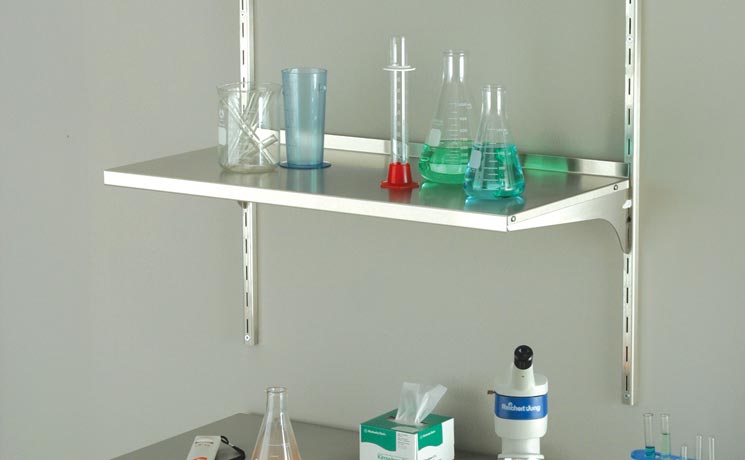 Professionals turn to adjustable shelving like KV's 87/187 Series for its flexible functionality in high-use applications.
Adjustable wall-mounted shelving is both functional and flexible, whether it's used in records management where long runs of shelving are used for vital document storage or in a laboratory where designs must keep up with advances in equipment, technology or research methodology.
It's easy to increase storage by adding more shelves to an existing installation. Plus shelving can be moved or reconfigured—or a floor plan can be entirely changed to improve access or traffic flow. 
4. Easy to install, easy to adapt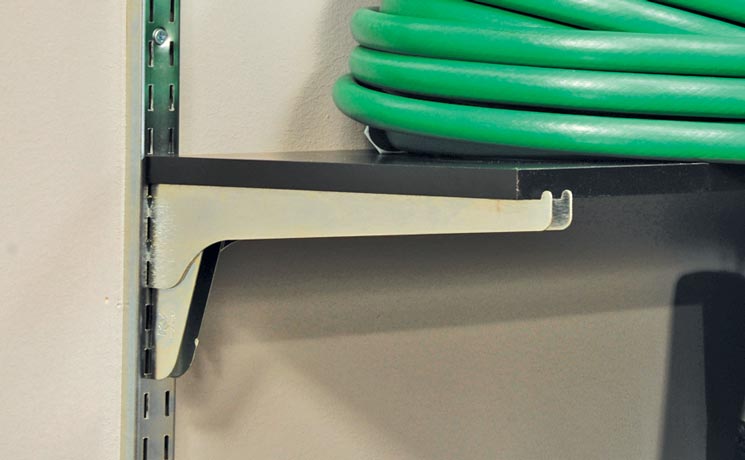 Adjustable shelving is highly adaptable to floor plan changes and can be built to fit virtually anywhere.

Finally, adjustable shelving is built for easy installation. Versatile standards and brackets are available in various lengths and sizes, so they fit anywhere. Shelving adapts readily to alterations in the floor plan, and it is compatible with existing store fixtures, storage shelving, display shelves and more. It can even be installed around fixed objects, like doorways, cabinets or office furniture.
As a professional, you are charged with solving complex challenges, offering solutions that are functional, visually appealing and sustainable. Adjustable shelving is a no-brainer that just works for meeting a range of organization and storage challenges in commercial and industrial applications. Be sure you get the best from a reputable source.
For info on why to use Knape & Vogt shelving, along with links to wall-mounted shelving products, see the article The unsung heroes of commercial and industrial shelving.