No room for a barn door? Try bypass doors instead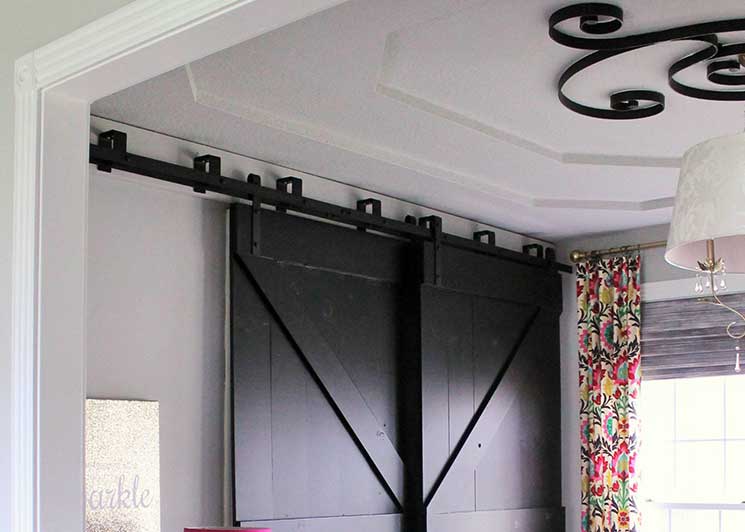 These bypass barn doors beautifully divide a home office from an entry/stairway. Photo credit: themagicbrushinc.com
In an earlier post we pointed out that traditional barn doors need wall space to accommodate the door (or doors) when open. For a single door you need adjacent wall space that's at least as wide as your door, while double doors need space on both sides of the opening.
But if you've said no to a barn door because you don't have wall space, you should definitely look into installing bypass barn doors.
How bypass barn doors work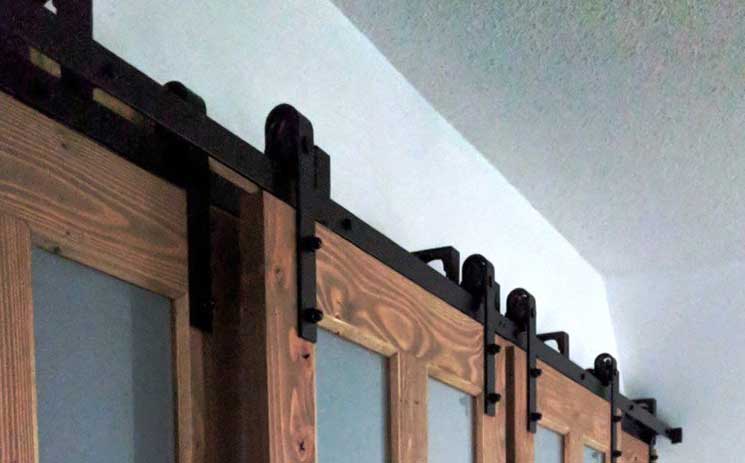 Mounting one track in front of another using a bypass bracket allows doors to overlap. Photo credit: realitydaydream.com
If there's no wall space on one side of your door opening – or if your opening extends from one wall to the other (think closet) – bypass doors could be the answer.
In the most common bypass applications two doors run on separate, parallel tracks, overlapping each other. Your setup will consist of essentially two hardware kits that include a track/rail, hangers, brackets, stoppers, floor guide and all fasteners. A set of bypass brackets lets you mount a second track in front of the first, in a configuration that allows the doors to overlap when opening, leaving half of the doorway always accessible.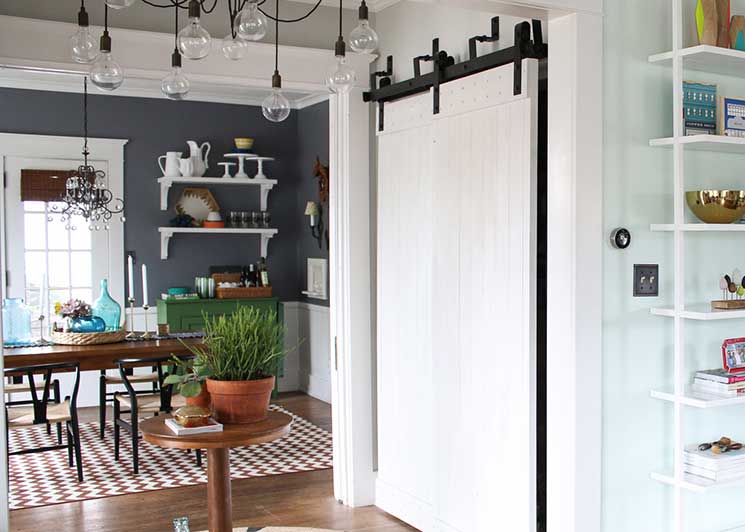 A fresh example of bypass barn doors covering a closet opening. Photo credit: inspiredbycharm.com
With a bypass installation, no adjacent wall space is needed for "storing" the opened doors. Now you can take advantage of space limitations and enjoy this dramatic, functional addition to your home.
You can purchase KV Barn Door Hardware on our site, including new Steel Flat Rail and accessories - with Bypass Brackets.