RV cargo storage calls for heavy-duty drawer slides
Summer camping season has kicked off at last!  It's been a cool June around here so far, but it's starting to heat up a bit. Do your summer plans include any camping?
Those in the know say RVing (travel camping, recreational vehicle style) is as popular as ever, with RV sales at a 40-year high. Enthusiasts tell us that families can save as much as 59% over other kinds of travel when they go the RV way.
If you think about it, RVing is a kind of DIY traveling. So it's only fitting that true RVers are DIYers too!
For example: Storage is a big deal in an RV—every bit of space must be used to the max. So when it comes to storing extra batteries or equipment, some RV owners do slide-out storage mods. Take a look: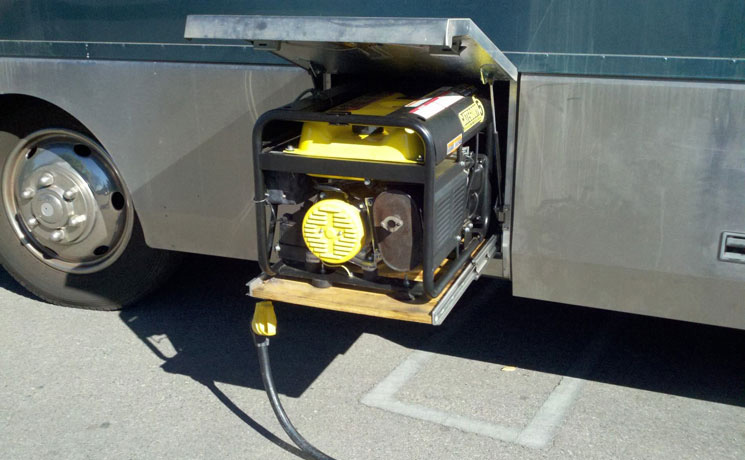 This slide-out tray was built especially to support a portable generator, bolted right onto the extra heavy-duty ball-bearing slide so it's easy to use, easy to store. (via rv.net forum)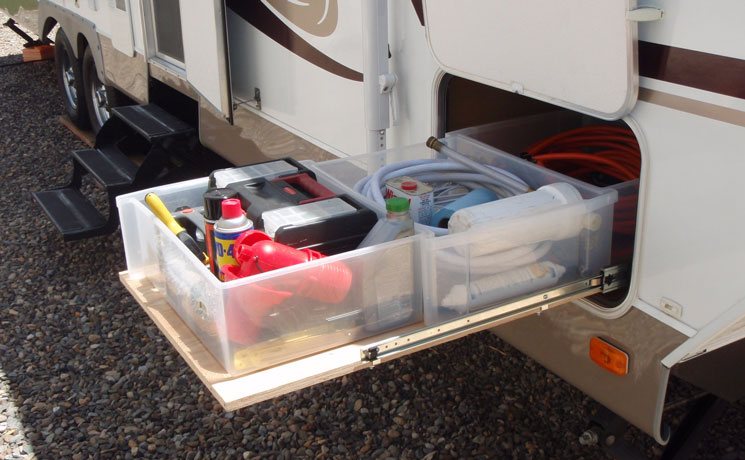 Sliding storage and cargo trays like this one give you access to everything—even the stuff in the back that you don't use all that often. This mod happens to use computer server enclosure slides as the pullout mechanism. (Via modmyrv.com)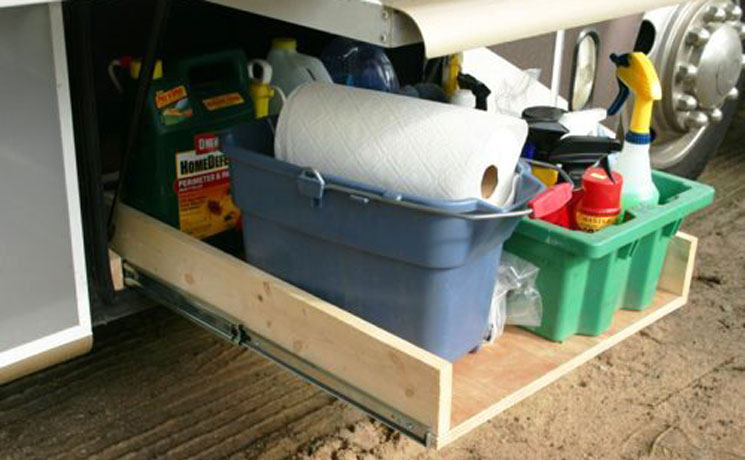 Here's another DIY tray, this time made with heavy-duty slides and more suited for storing bulky or heavy things that you can't easily tuck away elsewhere. (via modmyrv.com)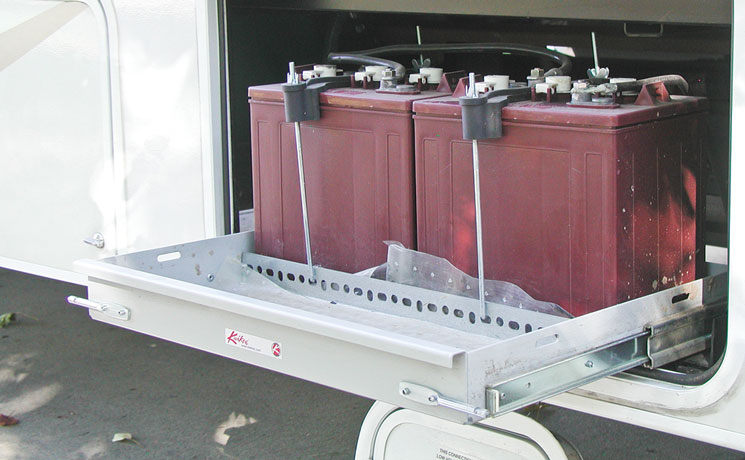 This slide-out tray holds extra batteries and was crafted by a company that specializes in retrofit storage trays. The extra heavy-duty full extension slide gives convenient full access to the tray's contents. (Via motorhome.com)
KV offers a pair of extra heavy-duty drawer slides in the 500-lb class that are well suited to this type of specialty application—KV 8900 and KV 8908. The lock-in/lock-out feature on KV 8908 makes it particularly suited to RV storage like what we see here.  It is available in lengths up to 60" and recommended for drawers up to 48" wide—perfect for those RV storage drawers.
Finally, it's not exactly for RVs but we just love the look of this slide-out camperbox stove made by the UK company Amdro.  The company builds really cool "campers in a box" that include beds, stoves, foldable tables and storage—some even have sinks, bike storage and solar panels. (Via doityourselfrv.com)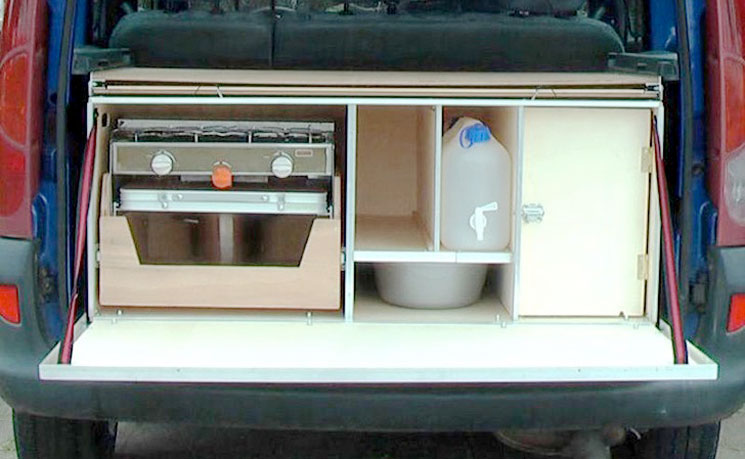 Here's an instructable showing how to DIY something similar to the Amdro unit shown above: Camper in a box.
Hope your summer vacation plans make for some happy campers at your house!