KV 36mm drawer slides
KV 36mm drawer slides
The ideal light-duty solution
This family of 36mm low-profile ball-bearing drawer slides offers everything you need for light-duty applications:
KV® 4400 is our full extension low profile ball-bearing drawer slide.
KV 4430 Push-to-Open slide is made for drawers designed without knobs or pulls.
KV 4450 with Soft-Close delivers a smooth open and quiet, secure close without slamming.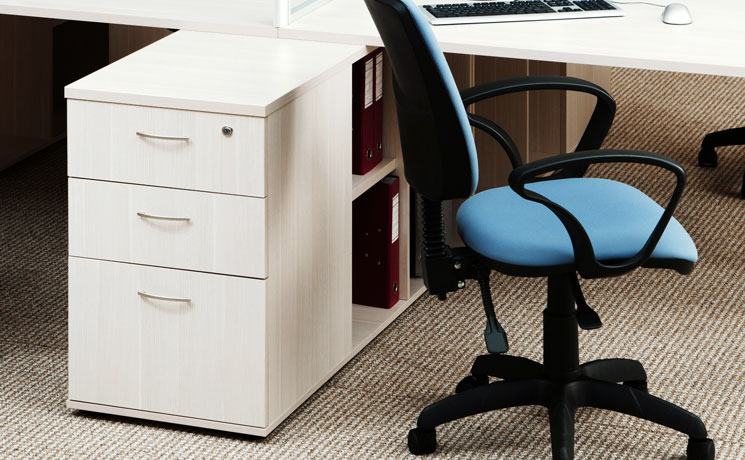 Office furniture pedestal drawer units are a popular use for the KV 4400 low-profile slide.
Rated for 65 lbs., all three of these 36mm side-mount slides feature a low profile that's ideal for lighter, low-height/shallow drawers found in residential and office applications alike. Think kitchen cabinets and bathroom vanities; desk and credenza box drawers and cabinetry. Also ideal for cabinets with a dense drawer population or drawer-within-drawer setups.
Light duty, 65-lb load rating
Full-extension 36mm (1.42 in) low profile
Lever release for easy removal
½" side clearance
Lengths from 10" to 28"
Zinc finish
For drawers up to 24"wide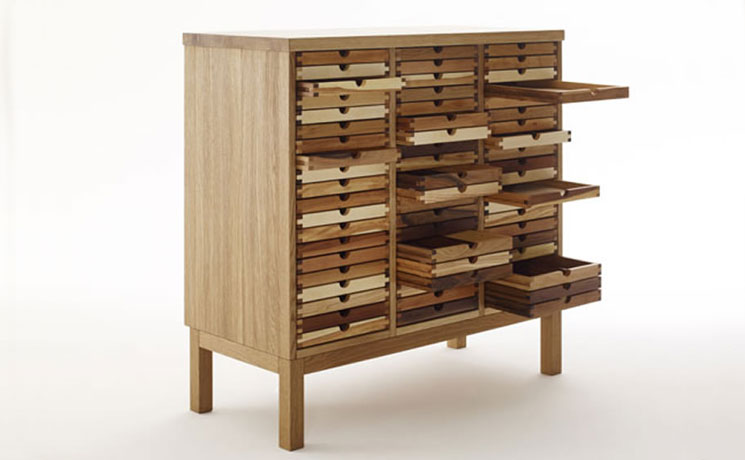 A dense-drawer application like this one would be a perfect use of the low profile KV 4400 Slide or the KV 4430 Push-to-Open model. (Via kraksstuga.se)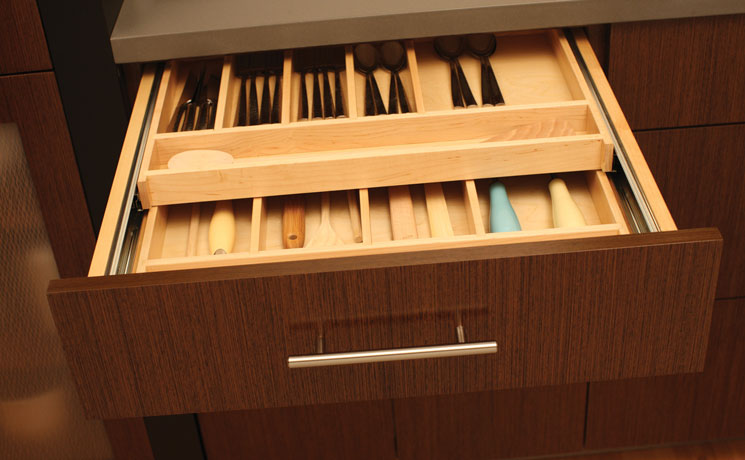 A drawer-in-drawer setup is an ideal use for a low-profile drawer slide like the KV 4450 Soft-Close (Via Pinterest)
Whether you're looking for a luxurious soft-close, the one-touch wonder of push-to-open drawer or simply a stunningly smooth closing light-duty ball-bearing drawer slide, check us out.